Since there's no beach in Denver, Colorado, we spend our time hiking the glorious mountains our state has to offer.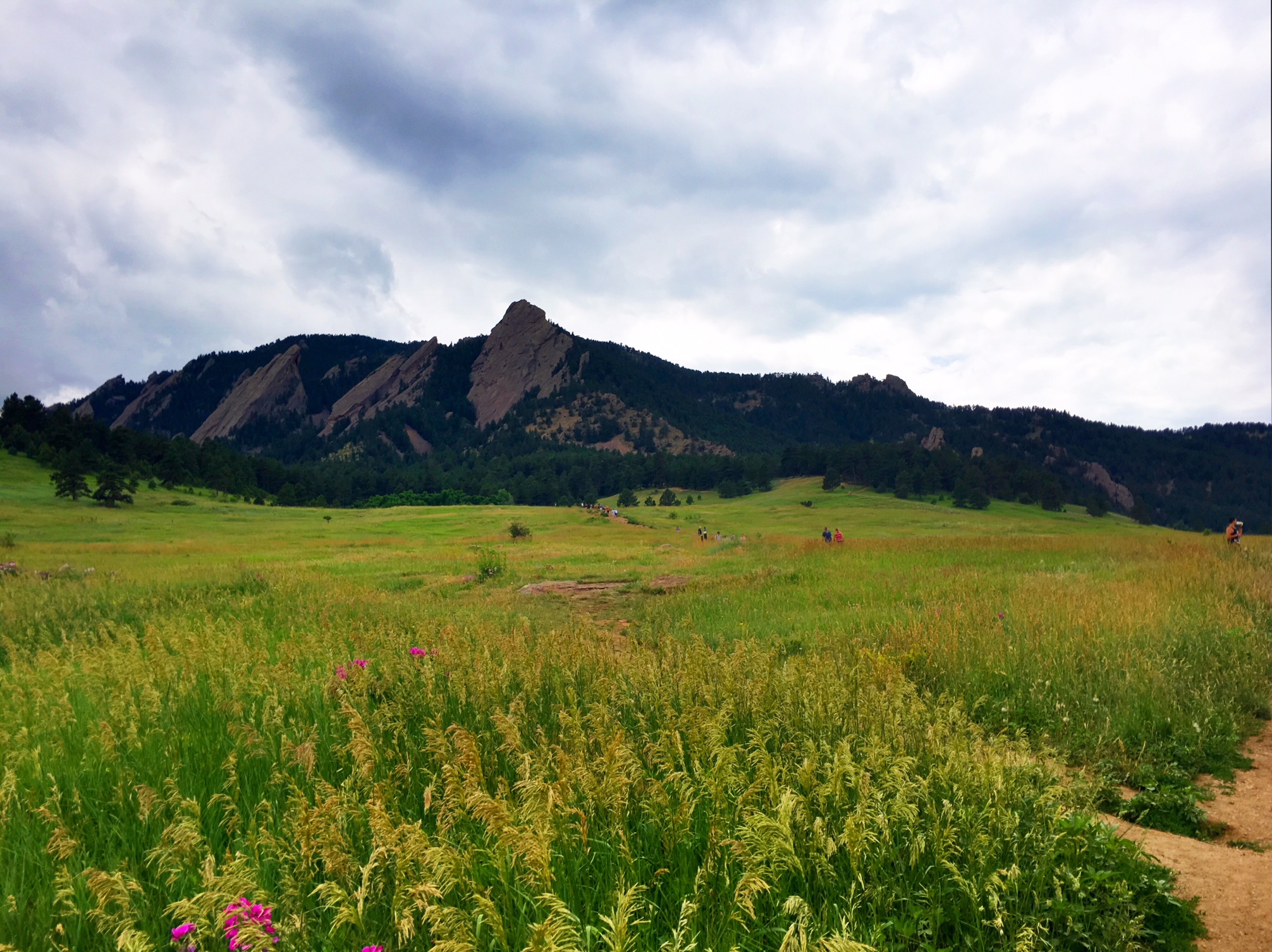 Flatirons, Boulder, Colorado
We've always loved escaping Denver on the weekends to explore Boulder. From the farmers markets to endless hikes, it never disappoints. The Flatirons is one of the most popular hiking destinations in Boulder - for good reason. There are tons of hikes available for all levels. One of our favorites is Royal Arch, a 3.5 mile each way steep hike rated as difficult.
Tips: Start early to avoid crowds, wear hiking shoes, bring plenty of water and sunscreen.
Mount Sanitas and Sanitas Valley, Boulder, Colorado
Mount Sanitas is a 3.2 mile loop in Boulder. We suggest to start on the Sanitas Valley trail which leads into the Mount Sanitas trail. If you go in this direction, you will start on with a mild incline that leads into a very steep incline and very rocky terrain until you reach the top of Mount Sanitas. Once you are at the top, you have a mile of steep downhill terrain until you are finished.
Tips: Start early to avoid crowds, wear hiking shoes, bring plenty of water and sunscreen.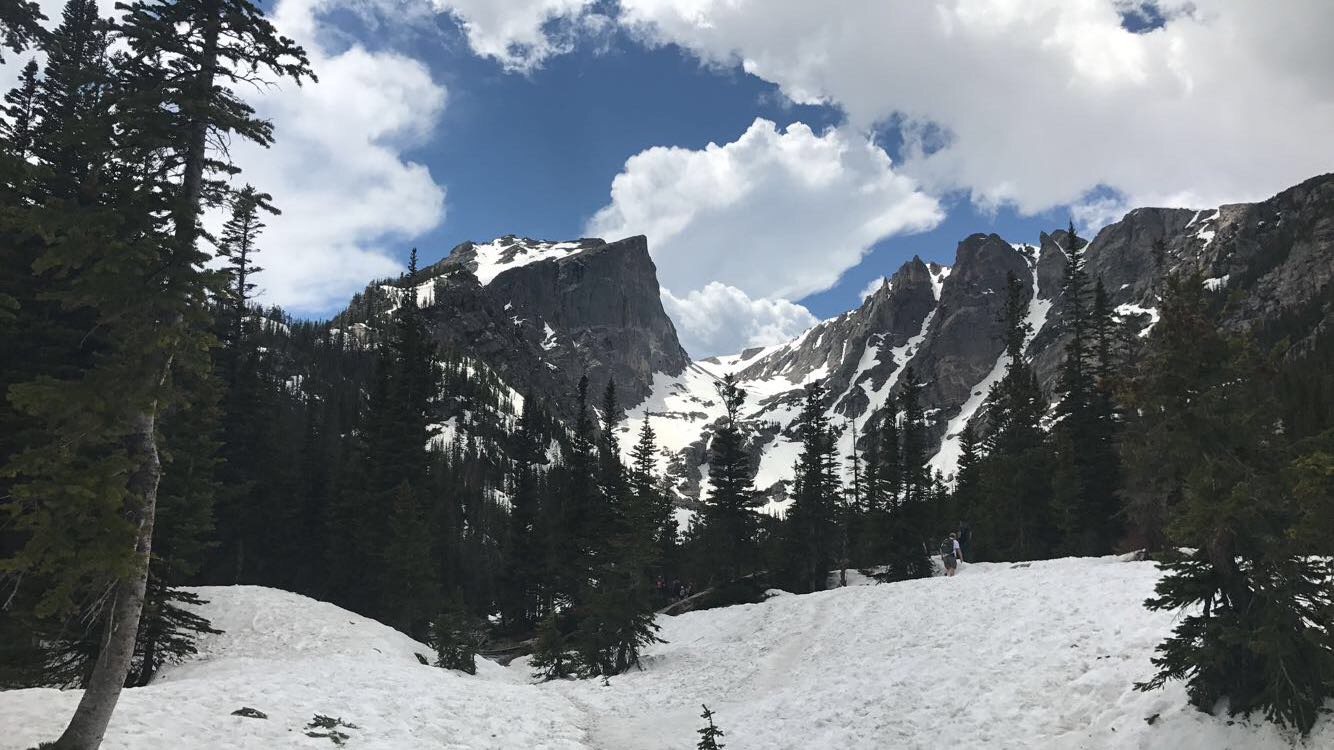 Dream Lake, Rocky Mountain National Park, Colorado
Dream Lake was definitely one of the funnest hikes we've done in Colorado. Driving into Rocky Mountain National Park is always such an experience because of the wild beauty it holds. We had to park and take a bus up to the trailhead of Dream Lake. We didn't get an early start so we were in the midst of the mid-day crowds, but it was still enjoyable. We did this hike early spring so there was still some snow on the ground especially as we climbed higher in altitude. We didn't have hiking shoes at the time and definitely could have used them. Once we reached Dream Lake, we chilled on a rock for a lunch with a view. The way back down was pretty tricky as the snowy terrian made a steep downhill area dangerous so everyone was going down very slowly or sliding down on their butts. It made for a fun experience!
Tips: Start early to avoid crowds, wear hiking shoes, bring plenty of water and sunscreen. Park in lot to catch bus to trailhead. The best time to hike in Rocky Mountain National Park is in the Summer months when the snow is melted and the trails are dry.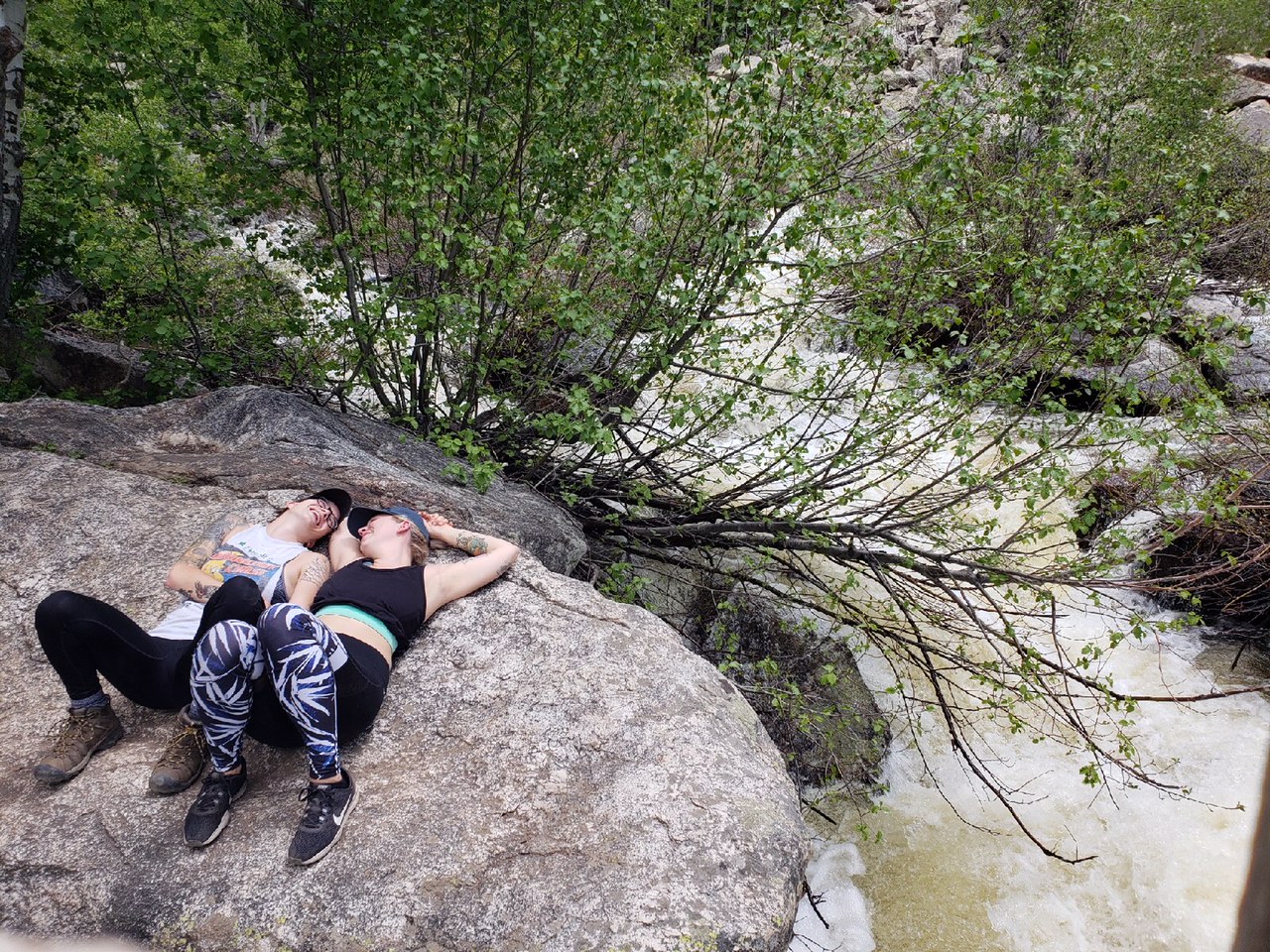 Fish Creek Falls, Steamboat, Colorado
Steamboat is known for it's incredibly beautiful and relaxing natural hot springs, but the hiking trails do not disappoint. We highly recommend Fish Creek Falls for a challenging hike with amazing views and all the aspens you could hope for! The hike is a steep 3 miles up to the bridge overlooking Fish Creek Falls. We stopped here to chill with the chipmunks, sun bathe on a rock, and enjoy the being surrounded by nature on the top of a mountain. Never forget to take in the views and moments along the way! The hike down only took about 45 minutes. Make sure to check out the Overlook Trail once you are finished to get the view of the entire waterfall and mountain that you just conquered.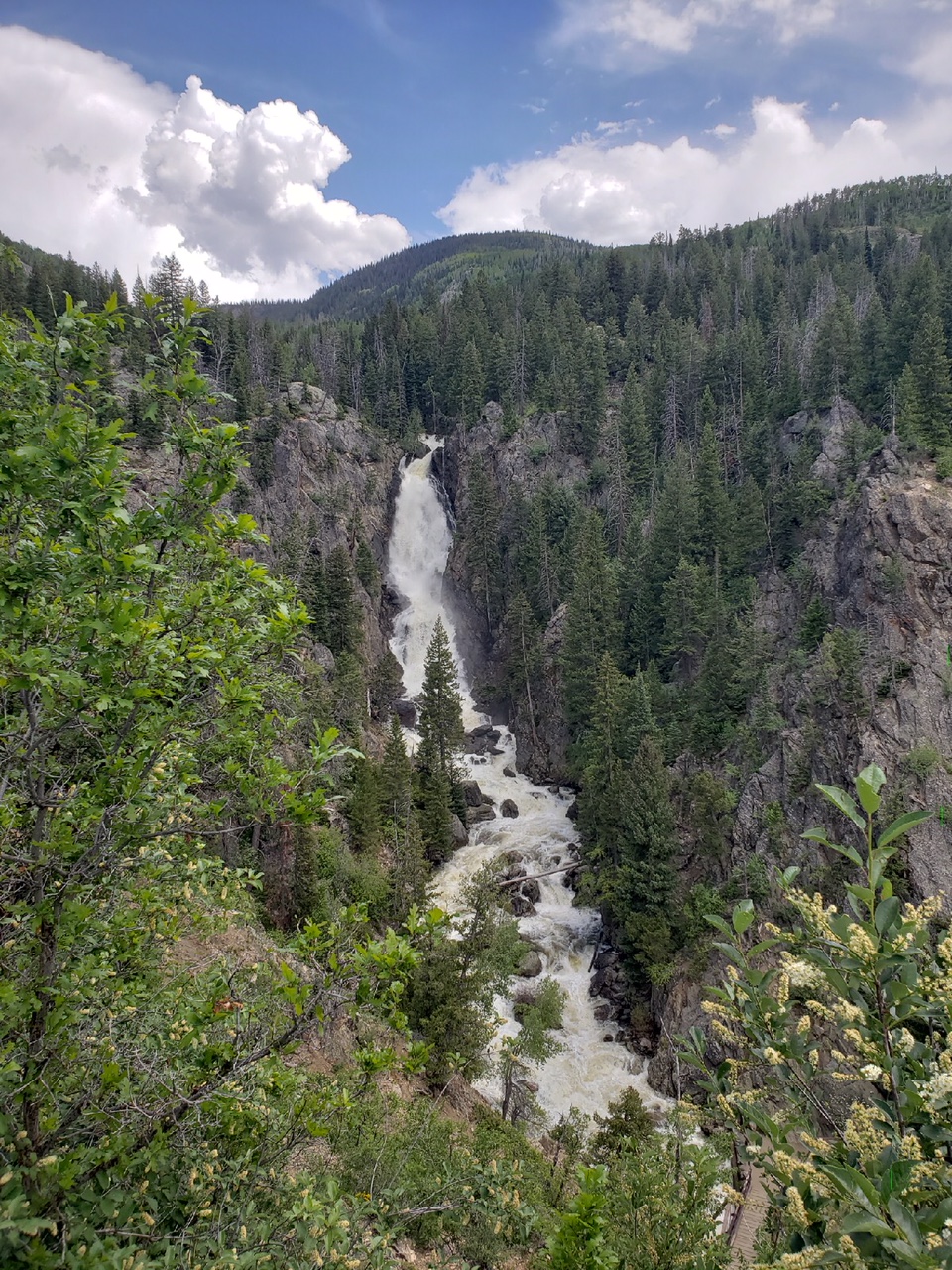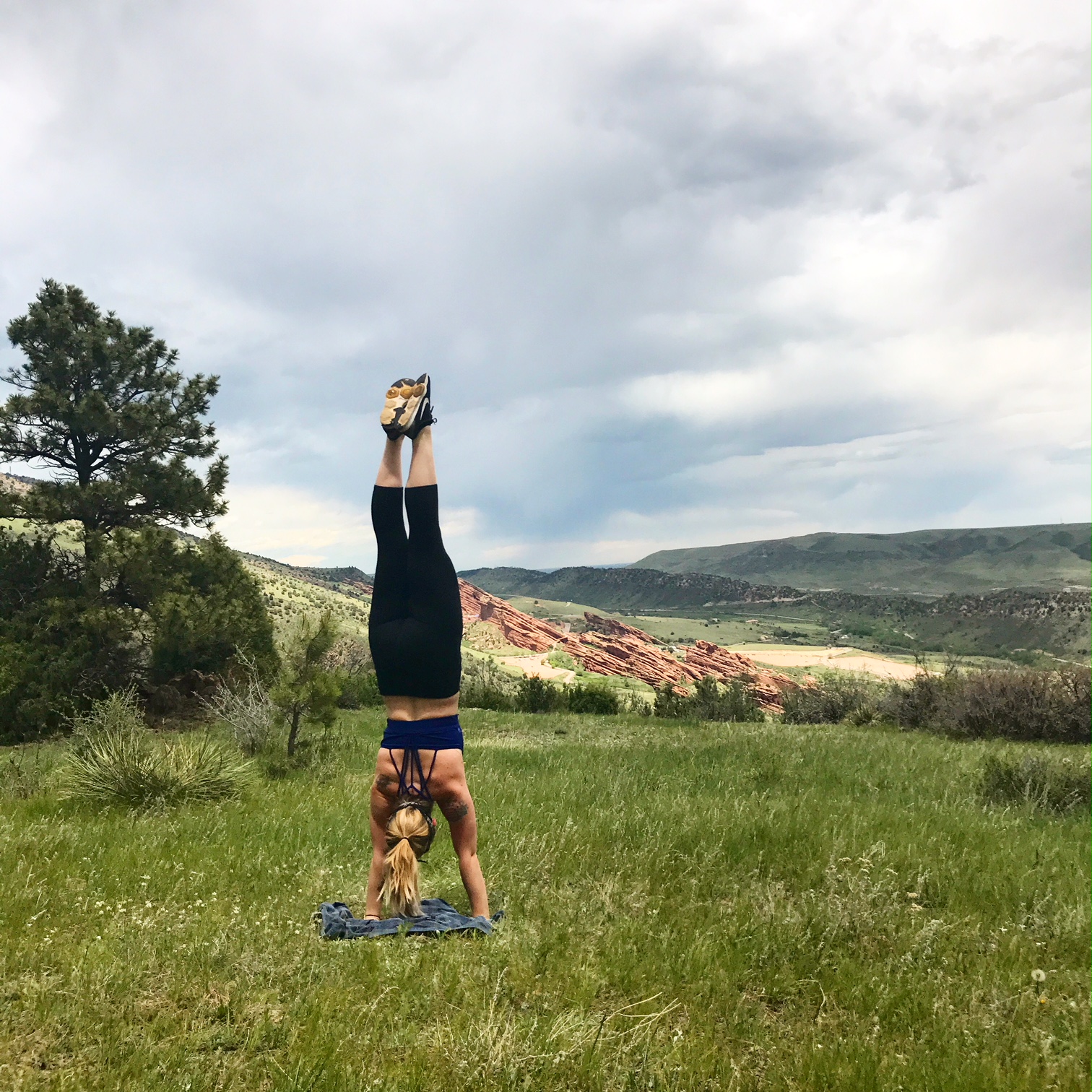 Mount Falcon, Morrison, colorado
Mount Falcon is near Red Rocks Amphitheater, just 30 minutes outside of Denver. It is a pretty steep incline on the way up. We made it up a couple miles then found a nice sunny patch of grass overlooking Red Rocks where we got some handstand practice in and took in the view with some snacks.
The Incline, Manitou Springs, Colorado
The Incline is a can't miss experience in Colorado. It is very intense and considered an advanced hike so come prepared! The trail is 2,744 steps and gains nearly 2,000 feet of elevation in under a mile. It is unique and challenging. Don't be fooled by the false summit about quarters of the way up, once you reach this point there are approximately 300 steps left until the top. The feeling of accomplishment you'll feel once you reach the top is priceless, and the good news the trail down is switchbacks on a smooth terrian so you don't have to go down the extremely steep and difficult trail you just climbed.
Tips: Take it slow! Take breaks when needed and step off to the side so others can pass. Be prepared: the trail up is 100% exposed to the sun so wear sunscreen.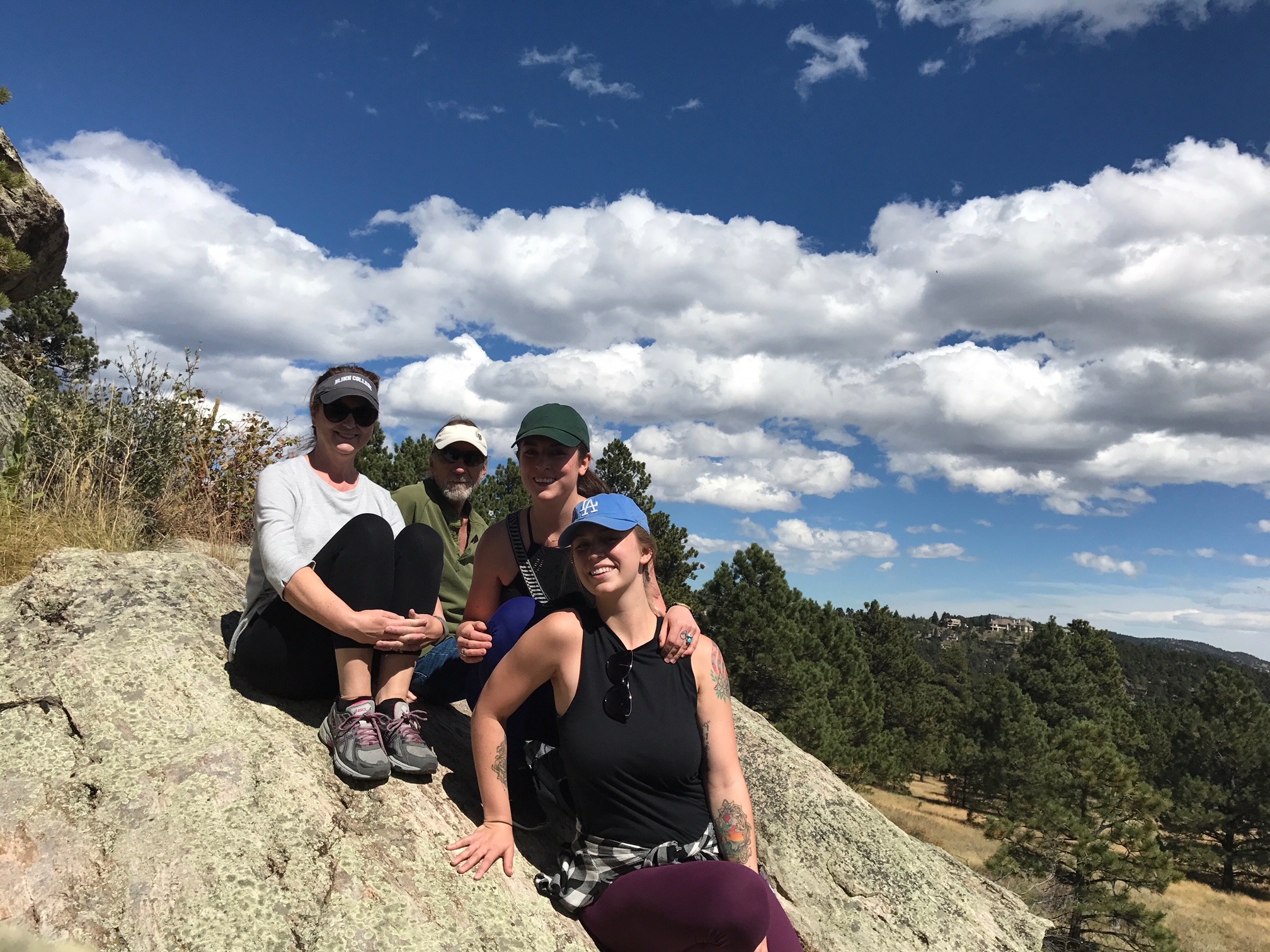 Evergreen is a Manning Family favorite. We've taken our parents to visit and explore Evergreen every time they've visited. We've always loved the small mountain town vibes, it reminds us of our roots. The hiking trails are all pretty mild, perfect for below sea level visitors.
Tips: Do an early hike then head over to Wildflowers Cafe for brunch in downtown Evergreen. We went paddle boating once on the Evergreen lake, which was a blast. Hit the lake after brunch!